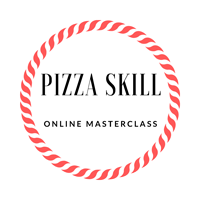 Privacy policy Pizzaskill.com
This Privacy Policy has been updated 21 March 2019
Our Privacy Policy guarantees compliance with the EU General Data Protection Regulation, which will come into force on 25 May 2018:
Pizzaskill.com respects your privacy and wants to help you understand how we collect, use and share your information. This privacy policy covers data collection and describes your rights to access and correct your personal information or to limit its use. This privacy policy applies when you visit or use the website, mobile applications, related APIs or services.
By using the Services, you agree to the terms of this Privacy Policy. Do not use the Services if you do not agree to the Privacy Policy or other agreements that govern the use of the Services.
We collect some data directly from you, including the information you enter, the data relating to the courses you follow and the data from third-party platforms to which you connect with Pizzaskill.com. We also automatically collect certain data, such as information about your device and the parts of our Services that you use or interact with.
Data provided directly by you
Account data:
In the event that you should create a personal account, use the Services or subscribe to the newsletter list,we can collect various data from you or about you even through a third-party platform, including for example: in order to use some features (for example, signing up for a course,book a consultation,or any other method of communication with Pizzaskill.com), you might create a user account,or release contact details such as e-mail phone number or other. When you create or update your data, we can collect and store the data you provide, such as your e-mail address, your password, your gender and your date of birth,or other, and we can assign you a unique identification number ("Personal Data"). 'account 'or can add you in a newsletter list or other commercial lists.
Profile data:
If you consider it important, you could add data for an hypothetical profile, such as a photo, a title, a website link, social media profiles or other data. Everything you could add to the profile could be publicly visible and could therefore be viewed by other users.
Shared content:
Some parts of the service could give you the opportunity to interact with other users or allow you to give your opinion about various articles or comments. These shared contents could be publicly visible, depending on where they were published.
Course data:
When and if you will have the opportunity to enroll in a possible course proposed by Pizzaskill.com, we could collect certain information such as the course and other materials sent to meet the requirements of the course.
Payment data:
If you have the opportunity to buy an online Pizzaskill.com course or other services, we could collect some data on your purchase (for example, your name and zip code etc.), which are necessary to process the order. For security reasons, Pizzaskill.com does not collect or store sensitive data on credit cards, such as the complete card number or the authentication data of it.
You can link your PayPal account to the Services, or another service to make your payments. When you will link a payment account, we could collect and use certain information, including the e-mail address of your account, the account ID, the physical address and other data we will need to identify payments from your account. For security reasons, Pizzaskill.com does not collect or store sensitive data on bank accounts.
Your account data on other services :
If you access Pizzaskill.com through Facebook or another platform or another third party service, we could ask for your permission to access certain information on the other account in question.
These platforms and services allow us to access this information via the APIs they use.
Promotions:
Pizzaskill.com could send you a promotion (such as a contest,or other promotional events) through the Services or through a third-party platform; the data you will submit is subject to this Privacy Policy, unless otherwise specified in the official rules of the promotion or in another privacy policy to manage the promotion or survey.
Communications and support:
If you will contact us for support or to report a problem or doubt by email hello@pizzaskill.com or other connection way, the data collected could be used to answer you and to examine your question or doubt under this Privacy Policy.
Data that we could collect through automated tools:
When you access the Services (even just to consult the courses), we could collect some data through automated tools that include:
System data: device type IP address, operating system type and version, device unique ID, browser, browser language, domain and other system and platform data.
Usage data:
Use statistics on your interactions with the Services
Geographical approximation data:
Approximate geographic location based on your IP address.
How we could collect the data
For the collection of the aforementioned data, Pizzaskill.com could use tools such as cookies, web beacons, analysis services and advertising service providers. Some of these tools could allow you to disable data collection.
Cookies and data collection tools
In the event of access or use of the Services, Pizzaskill.com and Service Providers acting on your behalf (such as Google Analytics and third-party advertisers) could use server registers and tools for automatic data collection, such as cookies, tags, scripts , custom links, device or browser fingerprints and web beacons. The data collected will be carried out according to the procedures described in this Privacy Policy.
You can eventually set your browser to be notified in the event of attempts to enter cookies on your computer, limit the type of cookies allowed or refuse them altogether. In this case, however, you could not be able to use some or all of the features of the Services and your experience could be different or less functional.
What are cookies?
Cookies are small text files that are stored by the browser while you surf Internet, used to collect, store and share data about your activities on websites and also allow us to remember certain elements of your visits on Pizzaskill.com, for example your preferred language, or the country you are in to make it easier for you to use the site.
Cookies help to authenticate your access to Pizzaskill.com and prevent unauthorized parties from accessing your possible accounts.
Cookies could help us show you a personalized list of recommended courses or articles on the home page.
We often could use both session cookies, which are used to identify you during a single browsing session that expire after a short period or when you will close the browser, and persistent cookies, which are used to identify you over a longer period of time, for example when ask us to keep your access. They remain stored in your browser for a predefined period of time.
We could use these cookies when you visit our site and our services both via browser and via possible mobile app.
You could change your browser settings to refuse cookies, but you may not be able to access, customize or use some interactive features of the Services.
For general information on targeting cookies and how to disable them, visit www.allaboutcookies.org.
Pizzaskill.com believes it can periodically update this Cookie Policy. In this case, we will notify you by publishing the policy on our site with a new effective date.
Analysis
In its Services, Pizzaskill.com could use third-party analysis services for browsers and mobile devices, such as, for example, Google Analytics, Hotjar and Intercom. These services use data collection tools that allow us to analyze your use of the Services by providing information on the movements on the web you have made to access the site; this allows us to better understand the operation of the Services on the various devices and provide information that may interest you.
Online advertising
We could use third-party advertising services for our advertising of the Services on other websites or other applications you use. Advertisements can be based on your recent activity or on the activity carried out over time on other sites and services and can be customized in based on your interests. Depending on the type of advertising service used, it is possible that cookies or other tracking technologies could be inserted into your computer, phone or other device to collect data on your use of the Services. If you use mobile applications, you could also receive personalized advertisements- app.
As for the other devices and operating systems, we advise you to consult your privacy settings or contact your platform operator.
For what purposes we could use data
We could use the data we collect through your use of the Services to:
offer and manage the Services, for example to view personalized content and facilitate communication with other users;
process your requests and orders regarding courses, products, specific services, information or functions;
communicate with you about your possible account:
answering your questions and your doubts;
mailing you messages and information of an administrative nature, notifications of changes to the Services and updates to our agreements;
forwarding you information and in-app messages about new services, new features, promotions, newsletters and other available courses (which you could deactivate at any time);
sending push notifications to your device to provide you with updates and other important messages;
to facilitate the technical functioning of the Services, including the resolution of problems, the securing of the Services and the prevention of fraud and abuse;
request user feedback;
distribute and administer possible surveys and promotions managed or sponsored by Pizzaskill.com;
learn more about you by linking your data to other information through third-party data providers or analyzing data with the help of analytics service providers;
uniquely identify users on various devices;
customize advertisements on various devices;
improve the Services and develop new products, services and functions;
analyze trends and traffic, track purchases and track usage data;
advertise the Services on third-party websites and applications; in accordance with what is required or permitted by law;
as deemed necessary by Pizzaskill.com, in its sole discretion, to ensure the security or integrity of its users and employees, third parties, the public or its Services.
With whom we could share the data
Pizzaskill.com could share your data with third parties in the following circumstances or as otherwise described in this Privacy Policy:
With service providers, collaborators and agents: we could share your data with third-party companies that perform services on our behalf. These service providers could access your personal data and have the obligation to use them exclusively according to our directives, to provide the service requested by us.
With business partners: We could have agreements with other websites to expand our services and direct traffic to Pizzaskill.com. Depending on your location, we could share your data with these partners.
With data analysis and enrichment services: Using third-party analysis tools and data enrichment services we could share some contact information, or data made anonymous, depending on the case. Anonymized data means data in which we have removed items such as your name and e-mail address to replace them with a token ID. All this allows us to communicate with you in a more effective and personalized way.
To improve the social media functions: The social media functions of the Services can allow the third party provider to collect elements such as your IP address and the page of the Services you are visiting and to set a cookie to enable the function. Your interactions will depend on the third party's privacy policy.
For advertising purposes: If Pizzaskill.com decides to offer advertising in the Services in the future, it could use and share some System Data and Usage Data with third party advertisers and with third-party networks to show general information of our users. Pizzaskill.com could also allow advertisers to collect data to deliver personalized ads and make your user experience even more unique.
Please note that if you do not grant your authorization, you will continue to receive generic advertisements.
For security and compliance reasons: Pizzaskill.com reserves the right to disclose your possible data to third parties if (in its sole discretion) it believes in good faith that the disclosure is:
permitted or required by law in a judicial, legal or governmental context; following a mandate or appearance;
reasonably necessary for the application of our Terms of Use, this Privacy Policy and other legal agreements;
request to resolve cases of fraud or violation of the law (or rules / regulations) and / or technical or security problems or to ensure protection from imminent damage to the rights, property or safety of Pizzaskill.com of its users and employees , of members of the public and / or of the Services.
Pizzaskill.com could also disclose possible data about you to its auditors or legal advisors to evaluate your rights and / or disclosure obligations pursuant to this Privacy Policy.
With your authorization: with your consent, Pizzaskill.com could share data with third parties for purposes beyond the scope of this privacy policy.
Security
Pizzaskill.com could adopts adequate security measures to guarantee protection against unauthorized access or modification of sensitive data; on the Internet, there is always the risk of unauthorized access, unfortunately, however, no system is totally secure, so it is not certain that the data supplied by the user may be immune to unauthorized access by third parties. It is therefore important to protect your password, it is your responsibility to protect it properly and promptly report any suspected unauthorized access to your possible account. If you believe that this or your possible account has been compromised for any reason, immediately change it and write to hello@pizzaskill.com to present your case.
Your rights
You have been given certain rights to your data, such as updating or closing your possible account directly from the Services, you could eventually contact us for requests about your rights regarding your personal data. Parents who believe that Pizzaskill.com has unintentionally collected personal information about their minor children should contact us to help us eliminate this possible information.
You could choose not to provide certain data to us, but in this case you may not be able to use certain features of the Services.
If you do not wish to receive our promotional communications, you could report it, but Pizzaskill.com reserves the right to update you by sending you messages about administrative confirmations, order confirmations, important updates on the Services and warnings about our policies.
For any questions about your possible data, our use of your information or your rights, please contact us at hello@pizzaskill.com.
About any problems closing your account, send us an email or contact our Support Center always by email on hello@pizzaskill.com.
Note: even after your possible account has been closed, it is possible that some or all of your data will continue to be visible to others. Pizzaskill.com could keep your data until deemed necessary for any legitimate purpose and in accordance with applicable law.
Pizzaskill.com could store and disclose such data under this Privacy Policy even after your possible account has been closed.
We recognize the importance of protecting the privacy of minors and invite parents and guardians to play an active role in controlling the online activities and interests of their children. Children under the age of 13 (or 16 in the European Economic Area) are not allowed to use the Services. In the event that we learn that we could have collected personal data from people under the age of those indicated, we will take all reasonable measures to eliminate them. If a parent or guardian deems that this data has been entered, he can contact the Pizzaskill.com service center to remove it.
Rules on jurisdiction
Please note that Pizzaskill.com could transfer the data entered by users residing in countries such as: India, Australia, Japan, China, Indonesia, Mexico, Brazil, United States, Canada, South Africa, European Union, Russia, in areas beyond out of them.
By visiting or using our Services, you give your consent to the storage of your data on our servers and your consent to the transfer, storage and processing of your data in other countries outside of yours. Such data could be also processed from the companies of the Pizzaskill.com group or from our service providers for various purposes. By providing us with your data or using our Services, you consent to the transfer, storage and processing of your data by Pizzaskill.com and its agents.
Since the Internet industry is still working on the development of Do Not Track standards, solutions and implementations, we currently do not recognize or respond to Do Not Track signals coming from browsers.
Updates and contact information
In the event that we make a change to this policy, we could inform users via e-mail, or through another mechanism required by law.
The changes could take effect from the day of their publication. We remain available by e-mail for any clarification.
If you continue to use the Services after a change comes into effect, your access and / or use of the Services will be considered as an implicit acceptance of the modified Privacy Policy and the obligations arising from it. The modified version replaces all previous versions of the Privacy Policy.