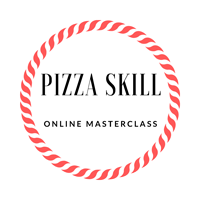 Terms of use
Date of last update of these Terms of Use ("Terms"): March 21, 2019.
WHO WE ARE
Pizzaskill.com is owned by the company Pizzaskill.com, in accordance with the laws of the Italian State (Italy) with its main office in Milan.
Pizzaskill.com allows anyone, anywhere, to learn and enroll in educational courses to improve their skills through learning. Our marketplace model is the best way to offer important educational content to our users.
These Terms apply to all activities that you may perform on the Pizzaskill.com website as well as on our possible mobile applications, TV applications, APIs and other related services ("Services"). By accessing the services, the user declares to have read these Terms of Service and agrees to respect them and be bound by them.
We also provide detailed information on our personal data processing methods in our Privacy Policy.
We need rules that guarantee the security of the platform and services for you, for us and for our community.
Account
To perform some of the activities on our platform, including for example the purchase of a course or enrollment in a course etc., an account may be required. In this event, you will have full responsibility for your account and for everything that happens on it, including any damage caused to us or to third parties caused by the use of your account by third parties without your authorization.
Therefore you will have to provide accurate and complete information, including a valid e-mail address, and keep it up to date and safe: this means that you will have to use the utmost caution in managing your password.
You will not be able to transfer your account to third parties or use the account of third parties without their authorization. If you contact us to request access to an account, this access will be provided only if you are able to provide us with the relevant login credentials. In case of death of the user, his account will be closed.
If you find out that other people are using your account without your permission or if you suspect a security breach has occurred, you should notify us immediately by contacting our support team. hello@pizzaskill.com
In order to create an account, you will need to be of legal age or possibly ask a parent or guardian to open it for you if you are interested in buying a course or anything else that Pizzaskill.com could offer on the site. We remain strangers and not responsible for any purchases made by a minor, without the consent of a parent or guardian; therefore, no refund will be made by Pizzaskill.com concerning the aforementioned purchase.
If we find out that you have created an account and that you are younger than the age required for consent to use the online services (for example, 13 years in the United States) your eventual account will be closed.
You can close your eventual account at any time by following the procedure described in our Privacy Policy.
Course registration and unlimited access
If you should register for a free or paid course, know that you will receive a license from Pizzaskill.com to view it through the Services platform and Pizzaskill.com will be the registered licensee, so do not attempt to transfer or resell the courses in any mode. The license does not give you any right to resell the course in any way, including sharing information of an eventual account with a buyer or illegal downloading of the course and its sharing on torrent sites.
In legal and more exhaustive terms, Pizzaskill.com grants you, user, a limited, non-exclusive and non-transferable license to access and view the courses and associated content for which you have paid all monies requested solely for your personal purposes, non-commercial and educational through the Services, in accordance with these Terms and any conditions or restrictions associated with a specific course or specific feature of our Services. All other uses are expressly prohibited.
Reproduction, redistribution, transmission, transfer, sale, broadcasting, rental, sharing, loan, modification, adaptation, creation of derivative works, sublicensing or other transfers or uses of any course are prohibited unless we provide you with an explicit authorization in writing and signed by an authorized Pizzaskill.com representative. This also applies to content that you can access through any of our APIs.
Generally, we grant our students an unlimited access license when they sign up for a course. However, we reserve the right to revoke any license to access and use the courses at any time if we decide or are obliged to disable access to a course for legal or corporate policy reasons.
Unlimited access is not applicable to additional features and services associated with a course.
Payments, credits and refunds
We regularly offer promotions and offers for our courses and certain courses are available at discounted prices only for a set period of time. The price applicable to a course will be the one in effect at the time of purchase (checkout). When you use your eventual account, the price offered for a particular course may be different than that offered to users who are not registered or who have not logged in because some of our promotions may be available differently for new ones or for users already entered.
Payments
Pizzaskill. works with third party payment processing partners to provide you with the most convenient payment methods in your country and to protect the security of payment data. See our privacy policy for more info.
When you agree to pay the sums due for the courses you purchase, you authorize us to charge those amounts to your debit or credit card or other means of payment, direct debit or mobile wallet.
Payments, credits and refunds
When you make a payment, you agree to use a valid payment method. If you are not satisfied with the course, Pizzaskill.com will offer you a refund or credit within 14 days for most purchases and only with a valid reason, otherwise no refund request will be taken into consideration
Prices
The prices of Pizzaskill.com courses are established on the basis of the values relating to the skills, experience, benefits and skills that our courses transmit to our users. In some cases, the price of a course offered on the Pizzaskill.com site or other sales / marketing channels may not be exactly the same due to the pricing system of the mobile platform providers and their policies regarding the conduct of offers and promotions.
We regularly offer promotions and offers for our courses and some may be available at discounted prices only for a set period of time. The price applicable to a course will be the one in effect at the time of purchase (checkout). By registering for our services / newsletters, the price offered for a given course may be different from that offered to users who are not registered / registered or who have not logged in, some of our promotions may only be available for new users / new newsletter subscribers.
When buying a course, the currency you see is the currency of the country where you resided at the time of purchase, or the currency you usually use for your payments in the country where you reside. We do not allow users to view prices in other currencies.
If you are a student of our courses and you reside in a country where consumer sales are subject to usage and sales tax, goods and services tax or value added tax, we are responsible for collecting these taxes and the related payment to the competent tax authorities. In certain countries the price displayed may include such taxes.
Payments
You agree to pay the sums due for the courses you purchase and you authorize us to charge these amounts to your debit or credit card or other means of payment, for example Paypal, SEPA, direct debit or other mobile wallet. Pizzaskill.com works with third party payment processing partners to provide you with the most convenient payment methods in your country and to protect the security of payment data. See our privacy policy for more info.
When making a purchase, you agree not to use an invalid or unauthorized payment method. If the payment method you have chosen does not work, you may not have access to the course you registered for. You agree to pay Pizzaskill.com the corresponding sums with the payment methods you have chosen of which you consider to be personally owned and responsible. We reserve the right to disable access to any course for which we have not received appropriate payments.
Repayments and receivables
If the course you purchased is not the expected one, you can ask Pizzaskill.com, within 14 days from purchase, a refund on your account. We reserve the right to apply a refund, at our discretion, based on the capabilities of our payment processing partners or the platform on which you purchased the course (website, mobile app or TV app). No credit or refund is due if this is requested after the expiry of the deadline for the money back guarantee within 14 days or if the course display has been completed.
Above all, we will not consider refund requests without a valid reason.
If we believe, at our discretion, that you are misusing our refund policy, we reserve the right to block your account and limit all future use of the Services. If we block your access to a course due to a breach of these Terms or our Trust and Security Guidelines, you will not be eligible for any refund.
Content and rules of behavior
You cannot access or use the Services or create an account for illicit purposes. Your use of the Services and your behavior on our platform must comply with applicable local or national laws or regulations in your country. It is your sole responsibility to know and comply with the laws and regulations applicable to you.
You cannot access the Services if you have been included in the "Specially Designated Nationals" lists, "Denied Persons" (unwanted persons) or "Denied Entities" (unwanted entities) of the government of the country where you reside.
If Pizzaskill.com gives you the opportunity to write on the site, add comments or content, you will have to respect the law and the rights of others; you will be exclusively responsible for the content you post and the actions you take through the platform and the Services, as well as the related consequences. If we learn that they violate the intellectual property rights or the image of third parties or are used for illegal activities, and if we find that your content or behavior is illegal, inappropriate or questionable, we may remove your content from our platform.
Pizzaskill.com may exercise discretionary powers in the application of these Terms of Use. We can revoke or suspend your authorization to use our Services or block your possible account at any time, with or without notice, for any violation of these Terms: in case of failure to pay the sums due, at the request of the police or of government agencies, for prolonged periods of inactivity, due to unexpected technical problems or in the case of suspected participation in fraudulent or illegal activities. At the time of termination we can delete your account and your content and prevent you from making further access to the platforms and using our Services. Your content may still be available on the platforms even if your account is terminated or suspended. You agree to release Pizzaskill.com from any liability to you or to third parties for closing your account, removing your content or blocking your access to our platforms and our Services.
Pizzaskill rights on the content you send or publish
When you post comments, questions, reviews or send your ideas or suggestions to hello@pizzaskill.com about new features or improvements, you authorize Pizzaskill.com to use and share such content with third parties, distribute it and promote it on any platform and with any means and make the changes it deems necessary. In legal terms, by sending or posting content on or through our platforms or any web medium that traces back to Pizzaskill.com, you grant us a worldwide, non-exclusive, royalty-free license (with the right to sublicense) to use, copy , reproducing, processing, adapting, modifying, publishing, transmitting, displaying and distributing your content using all existing or future methods or distribution methods. This includes the possibility of making your content available to other companies, organizations or people who collaborate with Pizzaskill.com for the dissemination, transmission, distribution or publication of content on other media. You represent and warrant that you have all the rights, powers and authorities necessary to authorize us to use any content you submit to us. You also agree that all uses of your content are free of charge, without claiming any form of remuneration.
Using Pizzaskill.com at your own risk
By signing up for a course you rely, at your own risk, on information provided by third parties. By using the Services you may be exposed to content that you find offensive, or questionable. Pizzaskill.com does not have the responsibility to prevent such content from reaching users and is not responsible for your access or any registration to any course, to the extent permitted by applicable law. Choose to voluntarily take the risks related to the success of the product you have made, including the risk of illness, physical injury or death.
Pizzaskill.com suggests a method but assumes no responsibility for the various equipment, products and processes you use to finalize the product. You take full responsibility for your choices before, during and after any course enrollment.
While using the Services you will find links to other websites that are not owned by us or over which we have no control. We are not responsible for the content or any other aspect of these third-party sites, including the ways in which they collect information about you. You are also required to read the terms and conditions as well as the privacy policies of those sites.
By subscribing to and purchasing Pizzaskill.com services, you acknowledge and expressly agree that we are not offering any promises on the success of the product, but suggestions and representations for information.
Pizzaskill.com rights
We own the Pizzaskill.com platform and Services including the website, current or future apps and elements such as our logos, APIs, code and content created by our employees. You cannot tamper with such content or use it without permission.
Pizzaskill.com owns all rights, titles and interests in the services and content entered within the Services, including logos, trademarks and all other intellectual property rights connected with it.
All titles, rights and interests in relation to the Pizzaskill.com platform and Services, including our website, our existing or future applications, our APIs, databases and the content that our employees or partners send or provide through our Services, they are and will remain the exclusive property of Pizzaskill.com and its licensors. Our platforms and services are protected by copyright and trademark laws and other laws of the Italian State and foreign countries. Nothing gives you the right to use the name of Pizzaskill.com or any brand, logo, domain name and other distinctive features of the Pizzaskill.com brand. Any feedback, comments or suggestions you may provide regarding Pizzaskill.com or the Services are entirely voluntary and we will have the right to use them as we deem appropriate and without any obligation to you.
While accessing or using the Pizzaskill.com platform and services you cannot:
access, tamper with or use the non-public areas of the platform, the Pizzaskill.com IT systems or the technical delivery systems of the Pizzaskill.com service providers;
deactivate, interfere with or attempt to circumvent the functionality of platforms related to security or the verification, scanning or testing of vulnerabilities of our systems;
copy, modify, create derivative works, reverse engineer, retro-assemble or otherwise attempt to discover the source code or contents of the Pizzaskill.com platform or Services;
access or search, or attempt to access or search, on our platform by any means, automated or otherwise, other than our currently available search features that are provided through our website, mobile apps or APIs ( and exclusively in compliance with the terms and conditions of these APIs); you cannot use scraping technologies, spiders, robots or other automated means of any kind to access the Services;
You may not in any way use the Services to send modified, misleading or false origin identification information, such as sending e-mail communications that appear to come from Pizzaskill.com, or interfering or interrupting, or attempting to interfere or interrupt, the access by any user, host or network through, for example, sending viruses or overloading, flooding, spamming or mail-bombing or interfering in any other way, including subjecting the Services to excessive load.
Miscellaneous Legal Terms
These Terms are comparable to any other contract and contain complex but important legal terms that protect us from the countless events that could occur and clarify the legal relationship between Pizzaskill.com and its users.
Binding contract
By accessing, using or registering to our Services, you agree to enter into a legally binding contract with Pizzaskill.com. If you do not accept these Terms, you will not be able to register, access or otherwise use our Services.
If any provision of these Terms is held to be invalid or unenforceable under applicable law, such provision will be deemed to be replaced by a valid and applicable provision that reflects as much as possible the intent of the original provision and the remainder of these Terms will continue to have full effect.
Pizzaskill.com's failure or delay in exercising its rights in a specific case does not constitute a waiver of our rights under these Terms which may be exercised in the future. The renunciation of the exercise of our rights in a specific case does not imply the renunciation to the exercise of such rights in general or in the future.
Any version of these Terms in a language other than English is provided for convenience and acknowledgment and you agree that the English version will prevail over all other versions in the event of conflicts.
Disclaimers
The Services and their contents are provided "as is" and "subject to availability". Pizzaskill.com (and its affiliates, suppliers, partners and agents) makes no representations or warranties regarding the suitability, reliability, availability, timeliness, security, lack of errors or accuracy of the Services or their contents and we expressly disclaim any warranty or condition, explicit or implicit, including the implied warranties of merchantability, fitness for a particular purpose, ownership and non-infringement. Platform malfunctions may occur due to planned maintenance or site problems. Security issues may also occur. These are just a few examples. You agree that you will not be able to bring any legal action against us if problems such as those described occur. Pizzaskill.com and its affiliates, suppliers, partners and agents do not issue any guarantee in relation to your ability to achieve specific results following the use of the Services. The use of the Services, and its contents, is entirely at your own risk. Some jurisdictions do not allow the exclusion of implied warranties, so some of the above exclusions may not apply to you.
We may decide not to make certain features of the Services available at any time and for any reason. Under no circumstances will Pizzaskill.com and its affiliates, suppliers, partners or agents be held liable for any damages due to such interruptions or the unavailability of these features.
We are not responsible for delays or non-performance of any of our Services due to events beyond our reasonable control such as, for example, an act of war, hostility or sabotage, natural disaster, interruption of power supply or Internet service or telecommunications or government restrictions.
Limitation of liability
There are possible risks inherent to the use of the Services, such as any physical damage, whose origin cannot be ascertained, but you accept all these risks and agree not to submit any claim for damages even if the loss or damage were caused by the use of our platform and the Services.
According to the law, Pizzaskill.com and the companies of the group, our suppliers, partners and agents will not be held responsible for indirect, incidental, punitive or consequential damages, including the loss of data, revenue, profits or business opportunities or injury personal or death, whether resulting from contractual or extra-contractual liability, guarantee, product liability or otherwise, even if we have been previously informed of the possibility of such damages.
Our liability to you and to third parties is limited, under any circumstances, to the amount of one hundred US dollars ($ 100) and the amount you paid us in the three (3) months prior to the event which gave rise to the claim. Some jurisdictions do not allow the exclusion or limitation of liability for consequential or incidental damages, so some of the above provisions may not apply to you.
Compensation
If your behavior causes us legal problems, we may take legal action against you. You agree to hold harmless, defend (at our request) and indemnify Pizzaskill.com, the companies of our group, and their officials, managers, suppliers, partners and agents, from any third party claim, loss, damage or expense, including the legal charges to a reasonable extent, deriving (a) from the content you may post or submit, (b) from your use of the Services, (c) from your breach of these Terms or (d) from your infringement of third party rights. Your indemnity obligation will survive the termination of these Terms and your use of the Services.
Legal actions and notifications
No action, regardless of form, arising from or related to this Agreement may be brought by the parties after more than 6 months has passed from the date on which the event occurred as the basis of the action.
Any notification and other communications pursuant to this document must be in writing and sent by registered or certified mail with request for return receipt or by e-mail. (hello@pizzaskill.com)
Relations between the parties
The parties agree not to be bound by any joint venture, collaboration, employment, supply or agency relationship.
Prohibition of transfer
You may not assign or transfer these Terms or the rights and licenses granted under these Terms. You agree that your account will be non-transferable and that all rights to your account and other rights under these Terms will cease at the time of your death.
Dispute resolution
Most disputes are solvable; therefore, before taking legal action, we invite you to contact our support team via email hello@pizzaskill.com.
For minor disputes, if it is not possible to resolve the disagreement amicably, you and Pizzaskill.com agree to resolve any claim in relation to these Terms, or to our other legal terms, by submitting them to definitive and binding arbitration, regardless of the type of legal claim or doctrine. For any claim, either party may propose to resolve the dispute in a cost-effective manner through binding arbitration. The parties may agree on the timing and methods of this arbitration in the simplest and quickest way, including the possibility that it may take place by teleconference or may be based exclusively on written documents. If one of the parties should appeal to the court for a claim that should be submitted to arbitration and the other party should refuse arbitration, the plaintiff may request a court to impose arbitration to resolve the dispute (obligation to arbitrate) . The parties may also ask a court to interrupt a judicial proceeding while an arbitration proceeding is in progress.
Arbitration Procedure
All disputes concerning a claim of less than US $ 10,000 must be settled exclusively by binding arbitration without appearing. The parties agree that the following rules apply to the proceeding: (a) the arbitration will be conducted, by telephone, online or exclusively on the basis of written communications; (b) the arbitration shall not involve the personal appearance of the parties or witnesses, unless otherwise agreed by the parties; and (c) the judgment of the arbitration award may be pronounced in any court of the jurisdiction concerned. All disputes concerning a claim exceeding US $ 10,000 must be resolved in accordance with the laws in force in the Italian state regarding any obligation to appear.
Law, Jurisdiction and Court of Jurisdiction
These Terms of Use are governed in all respects by the laws of the Italian State, (Italy) regardless of the principles of choice or conflict of law unless otherwise agreed between the parties. You agree that any claim or dispute against Pizzaskill.com must be settled by a court located in the Italian state (Italy) unless otherwise agreed between the parties. Where the "Dispute resolution" section is not applicable, the parties agree to submit to the exclusive jurisdiction of the federal and state Italian courts. Any dispute resolution process will be conducted solely on an individual basis and not in a class or representative action.
No collective action
This means that: the parties agree to be able to bring legal action against the other party only on an individual basis. So none of the parties can bring a group legal action, it cannot combine the claims of more than one person in a single case, the decision applies only to that person and not to other users, third parties who collaborate with Pizzaskill.com and cannot be used to resolve disputes of other users. If a court deems this clause "no collective action" to be invalid or unenforceable, the entire clause will be deemed void while the remaining terms will remain in effect.
Changes
Pizzaskill.com reserves the right to update these Terms of Use and possibly also change the "Dispute Resolution" section. You can refuse this change by written notification to Pizzaskill.com to be sent by e-mail within 30 days from the date on which this change became effective, as indicated in the text "Date of the last update of these Terms of Use". To be effective, the notification must include your name and surname and clearly indicate your willingness to refuse the changes made to the "Dispute resolution" section. By rejecting the changes, you agree to submit any disputes between you and Pizzaskill.com to arbitration in accordance with the provisions of the "Dispute resolution" section valid at the most recent acceptance date of these Terms.
Update of these Terms
Pizzaskill.com reserves the right, at its sole discretion, to change and / or modify these Terms at any time. Periodically, we may update these Terms to clarify our practices or indicate new or different practices, for example in the case of adding new features. Any substantial changes will be communicated to you either by notification sent to the e-mail address if you have registered it on the Pizzaskil.com site or published through our Services. The changes will come into effect from the date of their publication, unless otherwise indicated and the continuation of the use of our Services implies the acceptance of such modifications. The modified Terms will prevail over all the previous Terms.
Per tutti i videocorsi presenti in vendita sul sito Pizzaskill.com i prezzi richiesti sono esclusivamente per la consulenza offerta da Vittorio Batassa sulla realizazione del prodotto, in base alla videoricetta messa a disposizione in maniera gratuita per presa visione ed agevolare ulteriormente l'acquirente (di cui è comunque vietata la diffusione anche parziale dato che realizzate dal docente Vittorio Batassa). Alcune ricette o parti di esse possono essere frutto di invenzione dello stesso o di rivisitazioni di ricette che hanno seguito il percorso di studi o lavoro del docente, non è da considerare quindi il prezzo pagato dall'acquirente per il materiale audiovisivo (o file .pdf), ma per la consulenza e supporto del docente Vittorio Batassa sulla realizzazione di ogni prodotto.
How to contact us
Users' questions, doubts and feedback on our Services are always appreciated.
The best way to contact us is through our support team. hello@pizzaskill.com
Thank you for choosing Pizzaskill.com YES WE CRUNCH !!